Green Bay Packers players and coaches agree that one of the players to keep an eye on during the 2019 season is nose tackle Kenny Clark. The UCLA standout, taken 27th overall in the 2016 NFL draft, has consistently shown a high work ethic and desire to improve.
Here's what Blake Martinez, inside linebacker, had to say recently to Forbes Magazine concerning Clark:

"I tell him every single week that he makes my job that much easier because he's taking double teams, triple teams, still making plays. And he, once again, is a guy that has extremely high character, extremely high work ethic and every single day he's doing things to get 1-to-2 percent better and it's kind of scary to know that he still is getting
better."
The 2018 Season Was A Success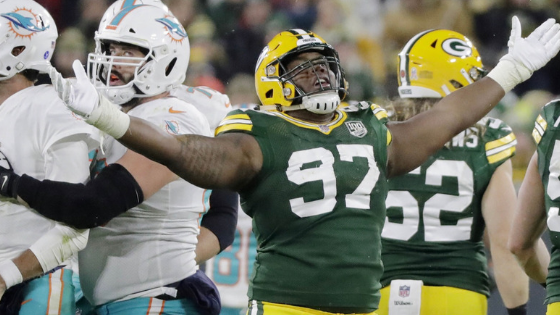 Clark played 13 games before being put on injured reserve with an injury to his elbow. Despite the injury, he still managed to accumulate four sacks, 26.5 pressures, and 55 tackles.
His 26.5 pressures were a team-best. Clark was second on the team in takeaways with three and he only missed four tackles all season. It really is no wonder that Pro Football Focus recently listed Clark as the 37th best overall player in the NFL for 2019 and the fourth-best interior defensive player.
The Future Looks Bright For Kenny Clark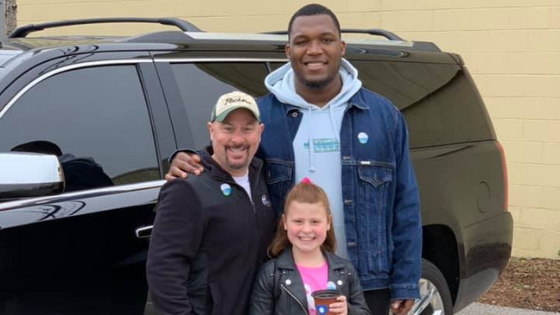 It's a testament to Clark's work ethic and dedication that he has progressed this far in such a short time. The future looks very bright as Clark is only 23 years old and is ready to take his place as a valued piece of the Green Bay defense.
Many fans believe Clark is in a prime position to receive a large contract if the 2019 season is a breakthrough. Right now, Clark is signed through 2020 with a $7.69 million salary that final season. If his production continues to improve, he should be looking at a new contract worth $16-17 million per year.
With standout athletes such as Kenny Clark available for endorsements, appearances, and motivational speaking, it's no wonder that Mayfield Sports Marketing has become a sports marketing leader in Wisconsin. Mayfield Sports is proud to work with our friends at Creative Management Group on projects for Kenny Clark. If you'd like to hire a motivational speaker to enhance your next business event, contact Mark Mayfield today via our convenient online contact form.
Be a part of a winning team and watch your business grow! Mayfield Sports Marketing can help make it happen.