Mayfield Sports Marketing is a leading Wisconsin Sports Marketing Agency and Speaker Bureau that has helped many Wisconsin and Midwest companies. Specializing in assisting large and small businesses with booking athlete appearances and sports speakers for corporate events. Select from sports figures from the Green Bay Packers, LA Chargers, Milwaukee Bucks, Milwaukee Brewers, Wisconsin Badgers, Chicago Bears and Olympians.
Clients can easily search our network of athletes available based on appearance fees, team, location or sport. We have extensive access to many of Wisconsin athletes. Athletes are available for corporate appearances, keynote speeches and product endorsement to name a few examples. Most of all, we work within your budget to make your next event a big hit for your audience.
Our success is due to the relationships we maintain with our athlete clients, agents, talent managers and public relations companies. Finally, our mission is to find the perfect athlete for you, your customers, employees and clients.
Gilbert "The Gravedigger" Brown Tailgate Party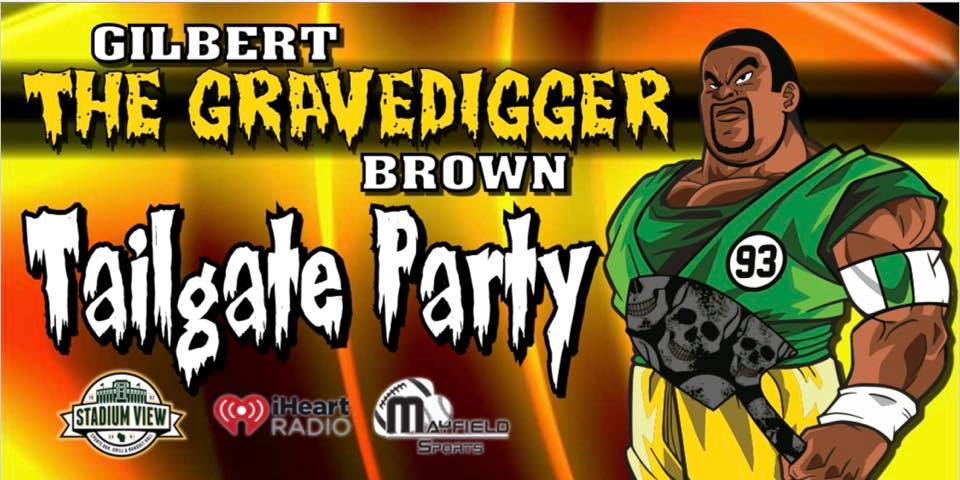 Sunday, September 15 – Dave Robinson, Jerry Kramer & Gilbert Brown
Sunday, September 22 – Eugene Robinson, Ahman Green & Gilbert Brown
Thursday, September 26 – Dorsey Levens, Santana Dotson & Gilbert Brown
Monday, October 14 – TBA
Sunday, October 20 – TBA
Sunday, November 10 – TBA
Sunday, December 8 – TBA
Sunday, December 15 – TBA
Recent athletes bookings:
Brett Favre, Alvin Kamara, Kevin King, Melvin Gordon, Randall Cobb, Giannis Antetokounmpo, Davante Adams, Mike Daniels, Jerry Kramer, Gilbert Brown, and more.