Hire an Elite Athlete as a Motivational Speaker
Mayfield Sports Marketing can secure a motivational speaker for your next event as a way to motivate and reward your customers, clients, and employees. We have access to elite sports personnel that can gear their message to your specific audience and goals. To book a motivational speaker, call us at 262-366-8188 or get a quote online.
Why Elite Sports Personnel?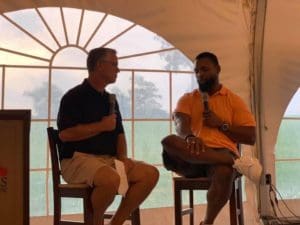 Athletes can provide insight and tales of experience on overcoming obstacles, teamwork, perseverance, and leadership to help motivate and inspire your employees. They can pull from examples along the path to their career to look inside what it takes to succeed in professional sports. Our speakers talk about what it means to be your best self through drive, determination, and dedication. 
These elite sports personnel strive to challenge your guests to set new goals, change behaviors, and provide tips on the secrets of success. Each speech serves as a call to action for change — whether that's a minor adjustment or a big challenge. Boost morale by hiring one of our elite sports personnel to speak at your next event.
Why Mayfield Sports Marketing?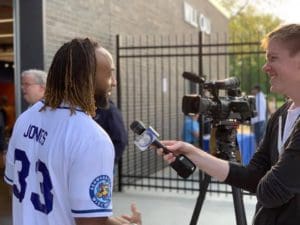 Mayfield Sports Marketing has access to many elite sports personnel who will deliver a memorable keynote or motivational speech to your guests. Don't let your customers, clients, or employees get caught up in the mundane tasks of day-to-day living. A motivational speaker can help them see limitations and challenges from a different perspective, providing fresh ideas. Mayfield Sports Marketing can make this happen for you and your business. We can connect you with players such as Davante Adams, Aaron Jones, Giannis Antetokounmpo, Jarvis Landry, and Jonathan Taylor.