Mayfield Sports, Sports Radio 107.5 & 1400 The Fan, and Green Bay Packer Nose Tackle Kenny Clark finalize a deal for "The Kenny Clark Show" to return for the third year.  Packer nose tackle Kenny Clark will once again join co-host Bob Watts for this bi-weekly radio show.
A live one-hour radio show airing Wednesday nights from 6 - 7 p.m., "The Kenny Clark Show" will once again be broadcasted from the Green Bay Distillery located at 835 Mike McCarthy Way in Green Bay, Wisconsin. Fans are invited to come be part of the audience and have a chance to win weekly prizes with doors opening at 4:30 p.m.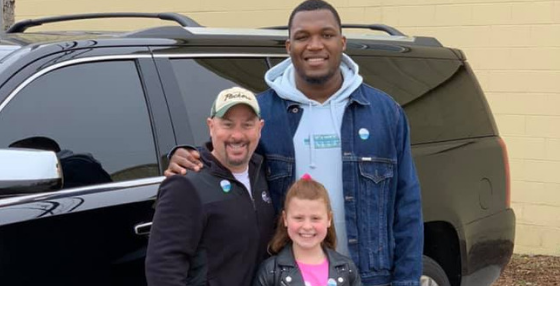 "We are very excited to announce that Kenny will be back for his third year co-hosting the bi-weekly live radio show. We look forward to a huge year on and off the field for Kenny in 2019!"
Clark definitely recognizes the importance of media and connecting with fans. The 2018 recipient of the Tom Hulhern Stand-Up Guy Award presented by the Green Bay chapter of Professional Football Writers of America, Kenny was recognized for his efforts in helping reporters covering the Packers effectively do their jobs.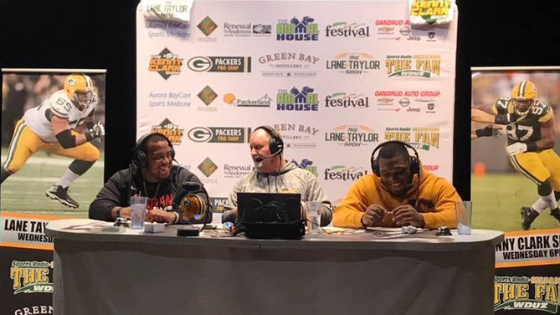 "A lot of it is trying to connect with the fans, and just trying to be a good guy all-around," said Clark upon receiving the award. "I know (the media has) a job to do, and it's my job to talk. I've got to do my job, be serviceable. And then yeah, just connecting with the fans, showing them my side, how I do things. That's just how I am."
Alternating bi-weekly with "The Geronimo Allison Show", Packer teammates will join #97 to talk football and life in Green Bay each week during the regular NFL season and playoffs when the Packers are playing. There is no show during Packer's bye week.
About Mayfield Sports
Mayfield Sports Marketing specializes in contracting celebrity athletes with organizations, businesses, and foundations for motivational speaking, autograph appearances, endorsement deals, and more. From boosting attendance at your next event, motivating employees or students, or increasing profits and sales, the team at Mayfield Sports Marketing will walk you through how celebrity appearances and endorsements can work for you.