One of the questions being talked about at Green Bay Packers training camp this summer is who will be Davante Adams backup as the #2 wide receiver? 

It appears that Geronimo Allison will have earned that spot. He continues to impress his teammates as he works his way back from an injury that sidelined him for a good chunk of the 2018 season.

He even got some pretty high praise from Adams himself recently.
"I think Matt [LaFleur] has really tested him or challenged him to widen it out so he can play multiple spots. … Him being able to move around right now and be healthy, be himself and just play, being able to have all those things, it's going to be dangerous."

Davante Adams
Returning From Injury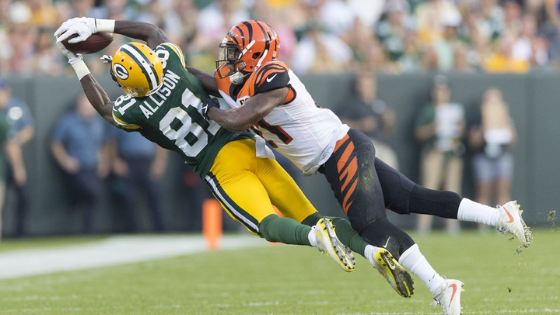 Last season, Geronimo Allison was dealing with a core muscle injury and ended up requiring surgery. He has reported to ESPN that surgery was successful and that he had a very productive rehab period.

When we last saw the Packers, Allison was an unrestricted free agent. He signed a one-year contract with Green Bay that is worth $2.8 million not including his signing bonus.

Allison is currently the Packers second-most experienced wide receiver, behind only Adams. As he enters his fourth season playing at Lambeau Field, he has caught 55 passes worth 758 yards in 30 NFL games with 4 touchdowns to his credit. He will see competition for the spot with Marquez Valdes-Scantling and Jake Kumerow.
Geronimo Allison and Mayfield Sports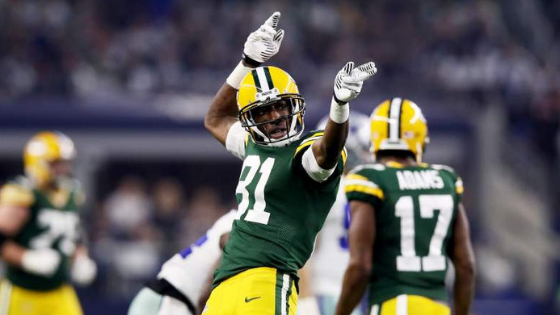 As a leader in sports marketing in Wisconsin, Mayfield Sports Marketing loves working with up and coming athletes like Geronimo Allison. Everyone loves a winner, and there's nothing better than being part of their rise to fame. Mayfield Sports Marketing is proud to work with our friends at Vayner Sports on projects with Geronimo. 

If you'd like a Packer player like Geronimo Allison to assist with your next event, contact Mayfield Sports using our online contact form. A celebrity athlete helps turnout and promotes positive brand identity. Don't pass up an opportunity to score a winning play for your business.