Over 300 children came out to Wilmer Amina Carter High School for Kenny Clark's Football camp for an opportunity to play football and learn life lessons with former Carter alum and current Green Bay Packers defensive lineman, Kenny Clark at his "Dreams Come True" football camp."
"Dream Come True" Football Camp
This is the third year for Kenny Clark's football camp and the participant numbers keep going up. The turnout for this year's camp was amazing and provided an opportunity for one of San Bernardino's finest sons to return home and give back to the community that gave him his start.

The kids spent the day participating in football drills, learning new skills and hearing valuable life lessons not only from Clark himself but also a handful of other NFL players such as Clark's Green Bay teammate Jamaal Williams, Atlanta Falcons safety Damontae Kazee, Tampa Bay Buccaneer Caleb Benenoch, and Tennessee Titan Jayon Brown.

The camp was sponsored by Angel Tree, a division of Prison Fellowship, a group which Clark personally supports.
Angel Tree and Prison Fellowship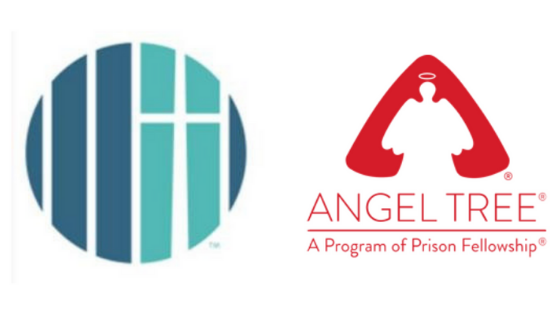 There are currently 2.7 million children who are experiencing what life is like with a parent who is incarcerated. For Kenny Clark, his experience having a father in prison in San Luis Obispo made him very grateful for the support he received from Angel Tree.

Angel Tree has numerous programs to help support children and make sure their physical, emotional, and spiritual needs are met. Beyond their signature Christmas gift program, the group also runs sports clinics, camping programs, as well as one-on-one mentoring for children dealing with the shame and loneliness that comes with having an incarcerated parent.
Kenny Clark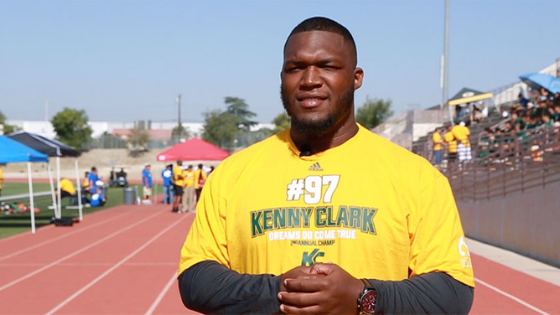 A four-star recruit at Carter High School, Kenny Clark went on to a first-team All-Pac-12 and third-team All-American career at UCLA. After a standout junior year capped by a career-best 11 tackle performance in the Foster Farms Bowl, Clark declared for the draft and was taken 27th overall by the Green Bay Packers in the 2016 NFL draft.

His 2018 season proved to be a breakout season, as he recorded 55 tackles and six sacks. He was named a Pro Bowl alternate and was rewarded with the Packers picking up the fifth-year on his contract. One of the stars of the DL, Clark is looking forward to the 2019 season and hopes to bring a championship back to Green Bay.

Kenny Clark can be heard bi-weekly on Sports Radio 107.5 and 1400 The Fan on "The Kenny Clark Show", broadcast live on Wednesday nights at the Green Bay Distillery from 6-7 PM. He is currently available for player appearances and autograph sessions, as well as endorsement opportunities through Mayfield Sports.
Mayfield Sports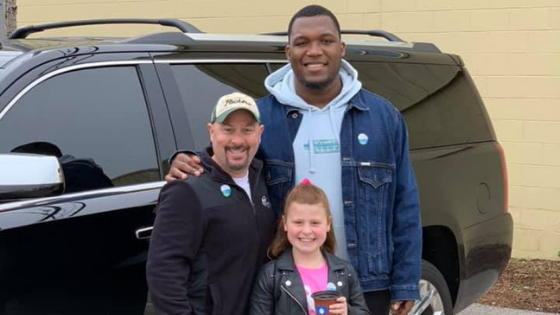 Mayfield Sports is a leader in sports marketing, making it easy to arrange a celebrity athlete appearance at business, non-profit and school events. Owner Mark Mayfield has established relationships with athletes across the sports community, from current players to HOF inductees, from the NFL to the NBA and MLB.

Mayfield Sports believes in finding just the right athlete for your next event. To book Kenny Clark, or any of the Mayfield Sports stars, contact Mark Mayfield today at 262-366-8188.