With Drew Brees unavailable for the time being, the New Orleans Saints know they need playmakers to step up and keep the team running on all cylinders. One of the players who has answered the call is All-Pro running back Alvin Kamara.
Alvin Kamara Shines
In the Saints four games so far, Kamara has amassed 280 rushing yards with one touchdown. He also has 20 receptions for a total of 199 receiving yards and one touchdown. Kamara is living up to the hype and is once again a dependable, solid piece of this outstanding offense.

With the NFL celebrating the 100th anniversary season of the league's founding, one of the highlights so far has been the league commercial that aired during last year's Super Bowl. It was fitting that Alvin Kamara and Drew Brees proudly represented Who Dat Nation in this star-studded endeavor.
Mayfield Sports Marketing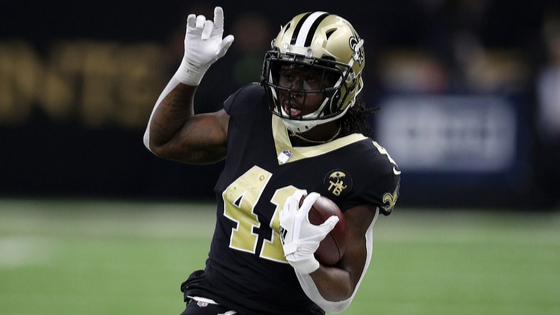 At Mayfield Sports, we are proud to work with Alvin Kamara on various projects. We believe strongly in finding the athlete that best fits for any of our projects. Whereas other marketing agencies might pair you up with the athlete that happens to be available, our philosophy is to find the athlete that best matches the goals for your business or non-profit.

Working with an athlete such as Alvin Kamara, an athlete that has played at a high level ever since he entered the league, can bring a lot of benefits to your next endeavor. Whether it's a corporate event or an endorsement, Kamara, a two-time Pro Bowler and NFL Rookie of the Year, can ensure a high amount of interest as well as an impressive ROI for your company.

If you have an endorsement opportunity or corporate event that you feel would benefit from a star athlete such as Alvin Kamara, contact Mayfield Sports Marketing today. If it's a good fit, we can help make it happen.
Mayfield Sports Marketing is one of the leaders in sports marketing nationwide. With an extensive network of contacts, MSM President, Mark Mayfield, takes pride in making sure you reach your event goals. Whether you are interested in a speaking engagement, corporate event, non-profit fundraiser or a significant endorsement opportunity, Mayfield Sports Marketing can help. Simply use our online contact form and come join the Mayfield team!