For sports fans, there is no greater thrill than being able to meet a celebrity athlete in person. Even better is getting an autograph and taking home proof that you have spent time in the presence of a sports hero. When your business associates with current athletes like Alvin Kamara and Melvin Gordon or a former superstar like Brett Favre, customers take notice!

If you are a business or nonprofit, autograph sessions can take your event to the next level. They are guaranteed to increase turnout and attention to your business. For foundations and nonprofits, having an auction of autographed items is a surefire way to bump up interest and raise considerable funds.
Some Tips For Successful Autograph Sessions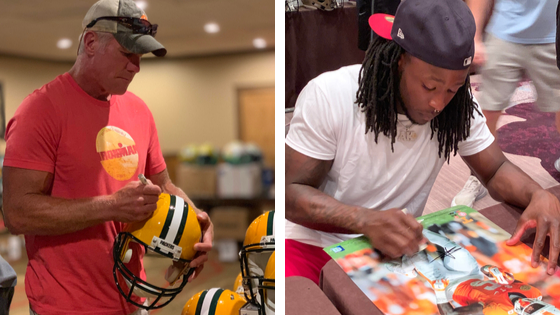 The most important decision you will make is to decide what athlete you want to have. You don't have to try and book an athlete yourself. An established sports marketing agency will have connections to connect and hopefully book the athlete you want. They can also discuss with you what you hope to accomplish at your event and provide choices you might not have thought of.

For a foundation or nonprofit, keep in mind that athletes often have a favorite charity or cause they want to promote. You will have more success in booking an athlete if your organization promotes a cause that is near and dear to the athlete's heart.

While everyone seems to want a current star athlete, there are other options. Often, former athletes, especially Hall of Famers like Jerry Kramer or Paul Molitor, are big draws. Another general rule of thumb is "even minor stars are major draws". Minor league players, team broadcasters, coaches, and athletes who were stars in college can all increase turnout and provide significant positive exposure for your business. Keep your options open!

Have a wide variety of things available to be signed. Also, make sure to get some extra signatures for people to purchase later if they can't make it to the event.

Finally, promote, promote, promote! It's not just advertising the event beforehand. It's also vital to promote afterward through social media postings and other advertisements. A celebrity athlete provides star power and credibility to your business. Take advantage of that and create interest in when your next event will be taking place!
Mayfield Sports Marketing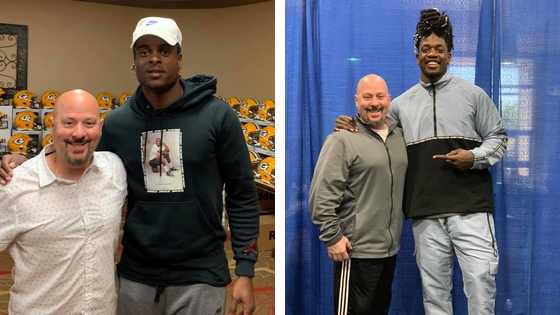 There is so much upside to an autograph session for your business. A well-run autograph session can really take your event to the next level. If you're interested in setting one up, contact Mayfield Sports Marketing using our convenient online contact form. We have extensive connections with current and former athletes in many sports and would love to see your business or nonprofit gain exposure and brand awareness.

Be a part of a winning team! Contact Mayfield Sports Marketing today.