Meet the Greek Freak at Mayfield Sports' upcoming public autograph signing Wednesday, January 6th at Legends of the Field in Delafield.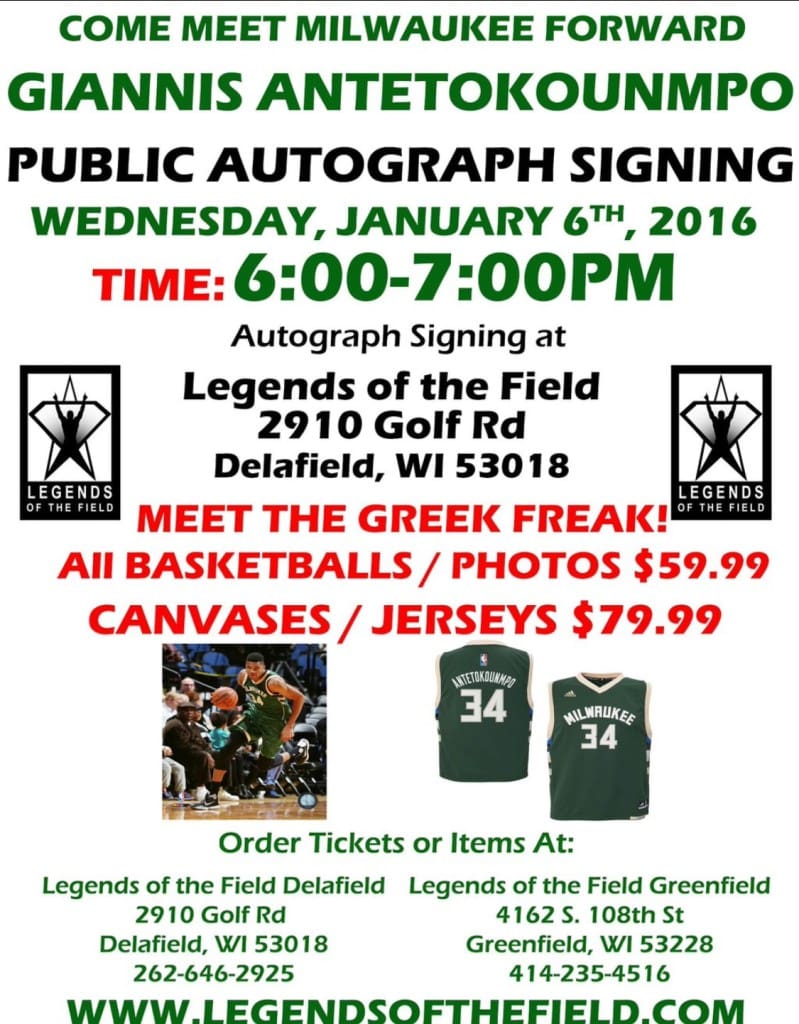 Giannis Antetokounmpo will be signing items from 6:00 p.m. to 7:00 p.m.  Tickets for the signing and items such as basketballs, photos and jerseys will be sold prior to the event at both the Delafield and Greenfield locations of Legends of the Field.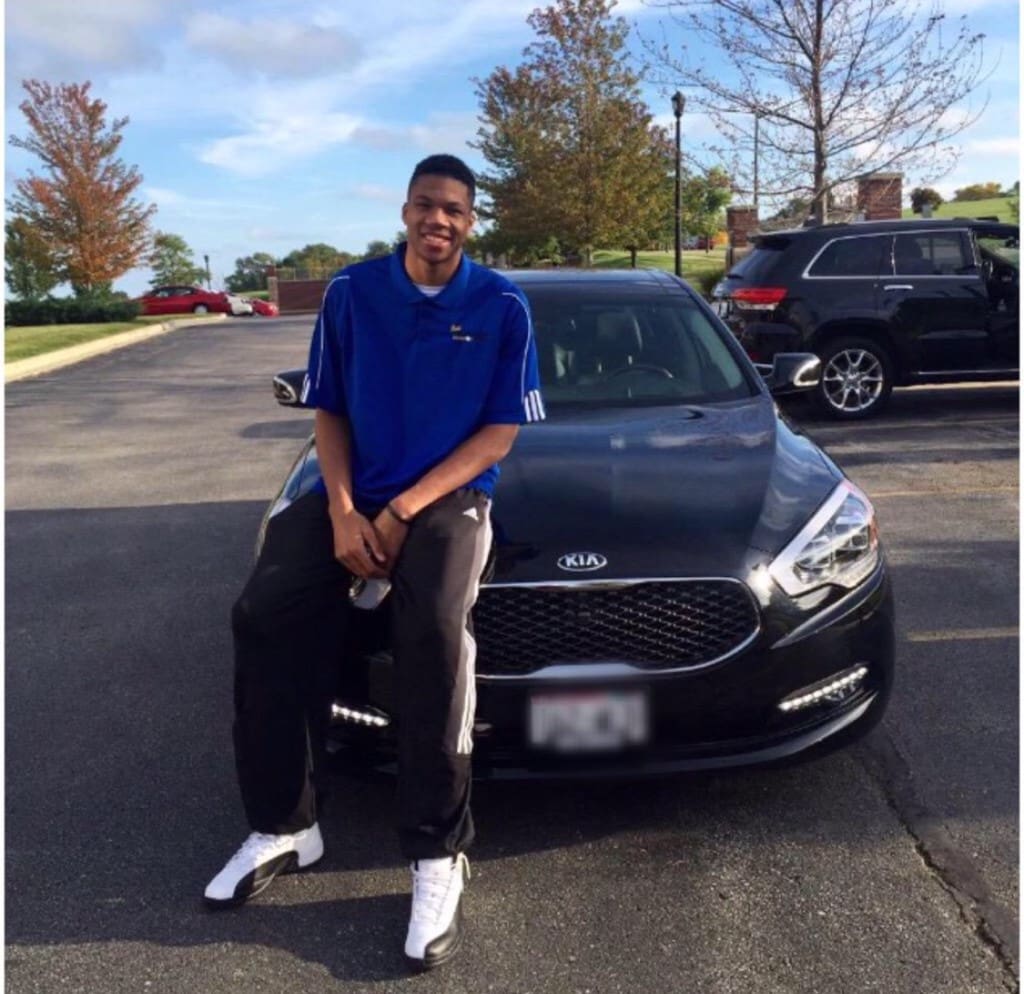 At only 18 years old, Giannis was the first round pick for the Milwaukee Bucks in 2013. Now at age 20, he already has a career total of 1640 points. So far this season, he has 447 points and is averaging 15.4 points per game.
If you would like to hire Giannis to attend your event for a signing, or hire a Green Bay Packer to attend your event, please visit our website and feel free to contact us.
Mayfield Sports Marketing is a full-service, athlete speaker agency, sports speakers bureau and athlete marketing agency. Our expertise extends across all areas of the industry, from securing athlete endorsement deals to marketing campaigns for professional athletes. Booking athletes as keynote speakers and motivational sports speakers is one of our areas of expertise here at MayfieldSports.com. To speak to a booking agent, call us at 262.366.8188 or contact us online by filling out our quick booking form.