Jaire Alexander? Swag, those sunglasses, Packers, #23, Future Pro Bowler, Future Super Bowl Champion perhaps? We are proud to work with Waukesha Sportscards once again. This time for Packers Jaire Alexander Rare Autograph Event.
According to SB Nation, "Jaire Alexander created a buzz in Week 1 when he was responsible for a blitzing sack resulting in a safety and a table-turning interception. Alexander's aggressiveness almost netted him another interception last week and has helped him become a fairly reliable tackler on the boundary. While Alexander has maintained a high-caliber level of play entering year three, he is not alone."
Details on this rare private autograph are below. You can send your own item to in to have Jaire autograph it by clicking the info button below.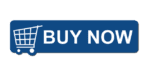 All orders and items must be received by November 6th. Items can be dropped off or Mailed to Waukesha Sportscards, 2120 E. Moreland Blvd #O-5, Waukesha, WI 53186.
*Packers Cornerback
*2018 1st Round Pick
*Louisville Cardinals
AUTOGRAPH PRICING:
Flats to 16x20, Minis or Bobbles - $59.99 each
Lrg Flats, Helmets, Jersey, Football, Canvas - $69.99 each
All Inscriptions - $19.99 each (3 words per)
JSA/Beckett authentication - $8 each
Mayfield Sports Marketing is a leading sports marketing agency and speaker bureau. Whether your company is small or large, our team can search our network of current and retired celebrity athletes available based on appearance fees, team, location or sport. With access to hundreds of athletes available for corporate appearances, keynote / motivational speeches and product endorsements, we work within your budget to match your goals with an athlete appearance. If you are seeking Jaire Alexander booking agent or celebrity fees, contact Mayfield Sports 262.366.8188. Alexander is available for Virtual Corporate Events, Product Endorsements, Keynote Speeches, Website Endorsements and Autograph Signings.
By working with the player directly, player agent, marketing agency and more, Mayfield Sports Marketing has negotiated deals for numerous current and retired sports figures for speaking engagements, VIP Meet & Greets, autograph signings, product endorsement deals and media opportunities.