Requests For Appearances
The special bond between the Green Bay players and the community is never more apparent than when our current and veteran players attend non profit events and other community events. During 2016, Mayfield Sports Marketing contracted numerous special appearances with players like: Ty Montgomery, Davante Adams, Kenny Clark, Aaron Ripkowski, Jeff Janis, Gilbert Brown, William Henderson, Nick Collins to name a few.
If you are looking for a player to make a difference at your event, please visit our quick quote page or call 262.366.8188:

In your written request, please include the following:
Information about the organization
Date of the event
Location of the event and distance from Green Bay
Time commitment
Compensation available
If interested in a specific player, indicate his name
What is expected of the player
Contact person's name, address and phone number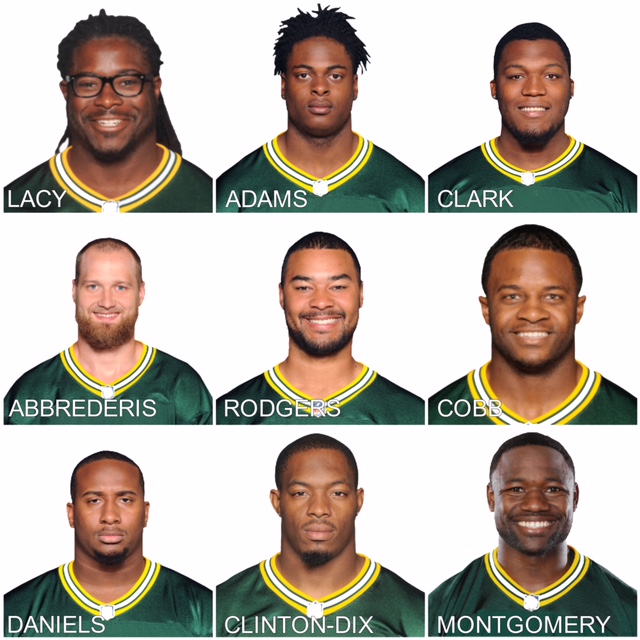 For more than 10 years, Mayfield Sports Marketing has been a leading sports marketing agency and speaker bureau that has helped many Wisconsin and Midwest companies, large and small, with booking athlete appearances and sports speakers for corporate events. Specializing in sports figures from the Green Bay Packers, Milwaukee Bucks, Milwaukee Brewers, Wisconsin Badgers, Chicago Bears and Olympians, our booking agents have negotiated deals for current and retired sports figures. Recent bookings for speaking engagements, VIP Meet & Greets, autograph signings, product endorsement deals, celebrity golf tournaments and many more corporate hospitality events.
Clients can easily search our network of current and retired celebrity athletes available based on appearance fees, team, location or sport. With access to many of Wisconsin athletes available for corporate appearances, keynote speeches and product endorsements, we work within your budget to make your next event a big hit for your audience.
Our success is attributed to the relationships we maintain with our athlete clients, agents, talent managers and public relations companies. Our mission is to find the perfect sports celebrity for your customers, employees and clients based on your budget and overall corporate goal.