One of Wisconsin's all-time favorite sports legends and quarterback for the Super Bowl XXXI Champion Green Bay Packers, Brett Favre, is now booking appearances nationwide! Contact Mayfield Sports Marketing (MSM) today to learn more about upcoming opportunities and bring Brett's iconic star power to your next event!
MSM can work with your company or non-profit to feature Mr. Favre in a number of settings, including but not limited to question & answer sessions, motivational speaking engagements, events, conventions, grand openings, endorsement opportunities and more at the community, corporate, and national levels.
Brett Favre: Hall of Fame Talent
As a three-time Associated Press NFL Most Valuable Player, the 2007 Sports Illustrated Sportsman of the Year, and a member of both the Pro Football and Green Bay Packers Hall of Fame, Brett Favre is a truly a time-honored, all-American sports legend. Due in part to his incredible level of play and remarkable toughness, Favre is beloved not only in Wisconsin but across the globe.
Even people who aren't sports fans know Favre through his numerous endorsements with such business luminaries as Copper Fit, Wrangler, Sensodyne, and MasterCard. He is also active in charitable endeavors through the impactful Brett Favre Fourward Foundation.
There are few athletes as accomplished as Mr. Favre, and Mayfield Sports Marketing is beyond proud to work with Wisconsin's favorite adopted son. He would be an excellent highlight as a keynote speaker for national conventions, grand openings, corporate VIP events with Q&As, Super Bowl media row, and national product endorsements. MSM President, Mark Mayfield, and his team welcome serious corporate, national-level event, and endorsement inquiries.   
MSM: Mayfield Sports Marketing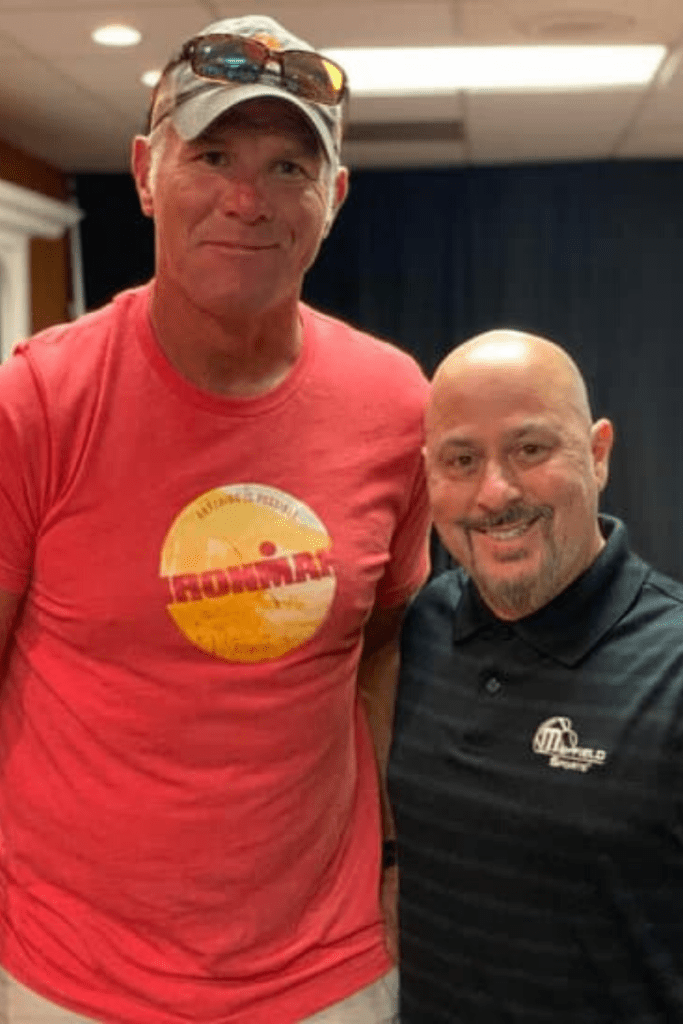 Mayfield Sports Marketing is a leader in sports marketing working with numerous national clients including Coca-Cola, FanDuel, Dicks Sporting Goods, Cousin Subs, USA Today and more. Owner and President Mark Mayfield has worked hard to develop relationships with some of the most well-known current and former NFL, NBA, and MLB players including Alvin Kamara, Brett Favre, HOF Jerry Kramer, Giannis Antetokounmpo, Yasmani Grandal, and Melvin Gordon to bring star power to corporate and nonprofit events across the country.
If you would like to book an athlete with the MSM team, reach out now via our quick and easy online form. Who knows? Maybe Brett Favre or another member of our all-star lineup will be headlining your next event!
MSM takes great pride in working to maximize your athlete's appearance. Loyalty, consistency and high energy are a few things that make our team so successful. 
Due to Mr. Favre's high level of demand and limited availability, serious inquiries only please. Give us a call today at 262-366-8188.