Brett Favre endorses Wrangler, or Giannis Antetokounmpo supports a local business, sales turn to gold and that brand gets an immediate positive boost. How do you take that stellar outcome to the world of non-profit event or a charity event? There is an art form to getting the most mileage from a celebrity athlete when it comes to nonprofit fundraising. A quick photo opportunity and some good press from an event are not enough.
The Athlete Who Cares About Your Cause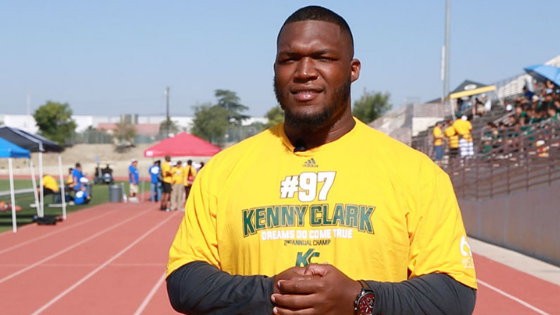 Because a successful athlete-nonprofit partnership requires time and a strong commitment, it's important to find an athlete who cares about your cause. It's always amazing to see an athlete support a cause because they've been personally affected by it. 
Green Bay Packers defensive lineman Kenny Clark has been open about his experience growing up while his father served time. It's because of his personal connection that he does work with Angel Tree, a nonprofit helping children with incarcerated parents.
If the athlete has a personal connection, they are more likely to give 100% to make sure that your fundraising efforts are a success.
Celebrity Commitment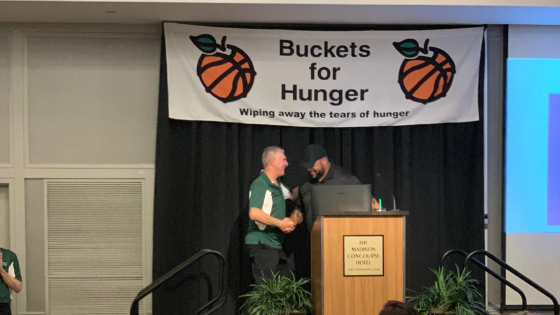 As a nonprofit, you will get more fundraising bang for your buck if you are working with a celebrity who can make a serious commitment to your organization. Sure, a one-time event or golf outing is great, but what you are really after is the athlete who is more concerned about the cause and less about their own personal publicity.
Recently, Super Bowl champion Gilbert Brown attended the 24th annual Buckets for Hunger event in Madison Wisconsin. Gilbert greeted fans, took several photos and was even the live auctioneer on a few very rare autographed Packer memorabilia items.
Raising funds for an incredible organization that helps the local food pantry is a great way to spend a Friday night

Gilbert Brown on attending Buckets for Hunger in Madison, WI
Let Mayfield Help You Find A Good Fit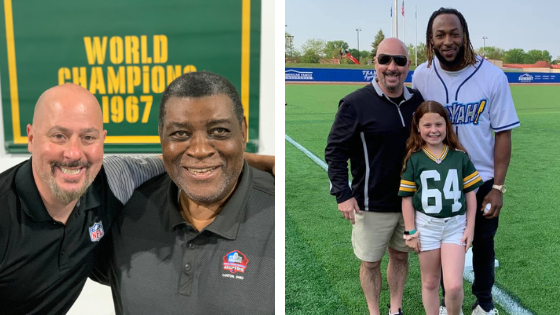 So much of the athlete-nonprofit partnership is finding just the right celebrity to work with. You need an athlete who has an organic connection to your brand. The athlete's image and brand have to work in conjunction with yours. It's not just about the star factor.
A recognizable name, whether it's a current player like Packers Aaron Jones or Hall of Famer like Packers Dave Robinson, can make a big difference for your nonprofit. But, it has to be a good fit, one where both the athlete and organization have shared values and images.
Mayfield Sports Marketing is the best in the business at negotiating athlete appearance fees for your nonprofit or foundation. We have a wide selection of athletes we work with across multiple leagues (NFL, MLB, NBA) and can help you find the perfect fit for a large ROI. Contact us today and come join our winning team!