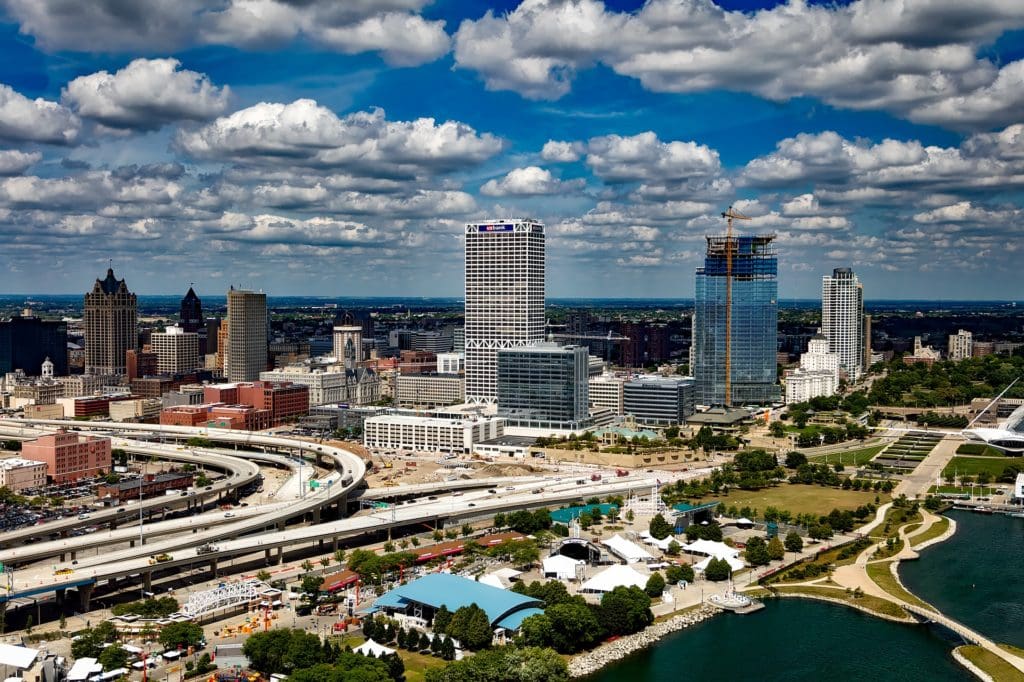 Sports stars are more than just the talented men and women who guide our favorite teams to success. They're icons of motivation, determination, and endeavor. Each of them has won their place in the popular consciousness through dedication, diligence and, of course, pushing their minds and bodies to their limits to achieve their goals and attain the kind of sporting prowess upon which they built their careers. 
If you run a business in Milwaukee, you likely know a thing or two about pushing yourself to the limits to achieve your own goals. You look up to gifted athletes and recognize the determination, tenacity, and passion that unites your business team. And your employees and customers look up to you both. This is why sports stars make for such great motivational speakers for corporate speaking and team building events.
But engaging with these busy and high profile athletes can be a real challenge, especially if you don't have industry contacts who can make your voice heard. 
That's where we come in.
Who is Mayfield Sports Marketing?
We are a leading Wisconsin Sports Marketing Agency and Speaker Bureau that has helped many businesses in Milwaukee and all over the Midwest. We specialize in assisting large and small businesses alike with booking appearances by top-tier sports speakers for corporate engagements of all kinds.
No matter where your sporting passions lie, we have the talent for you. Choose from sports stars from the Green Bay Packers, LA Chargers, Milwaukee Bucks, Milwaukee Brewers, Wisconsin Badgers, Chicago Bears and New Orleans Saints to name a few.
We make it easy for our clients in Milwaukee to book inspiring athlete appearances that their employees will never forget. It's easy to search our network of athletes available based on appearance fees, team, location or sport.
We Put Your Sports Marketing Needs First
Our Sports Marketing Services in Milwaukee isn't just about the athletes. Our great network of contacts across the industry allows us extensive access to many of Wisconsin's finest athletes. But that means nothing if the talent isn't both suited and prepared to meet your needs.
Our sports stars are available for all kinds of events from product launches and endorsements to corporate appearances, motivational talks and keynote speeches to name just a few examples. Mayfield Sports Marketing has worked with numerous current and retired professional athletes from all over the country. A few recent bookings include: Brett Favre, Jerry Kramer, Giannis Antetokounmpo, Davante Adams, Aaron Jones, Melvin Gordon, and Alvin Kamara.
We take a client-first approach to our operations, working in line with your goals and budget to make sure your next event impacts your audience in all the right ways.
Our success is due to our ability to maintain great relationships with our athlete clients, agents, talent managers, and public relations companies.
It's Not Just About Business!
Our Milwaukee Sports Marketing Services also include athlete bookings for non-profit companies such as charities, schools, hospitals, and other non-profit entities. We don't limit our services to the corporate sector. Wherever people are in need of inspiration, we make it our business to be there.
Our mission is to find the perfect athlete for you, your customers, employees, and clients. If you'd like to know more about any of our athletes or services, don't be shy. Get in touch with our booking agents at Mayfield Sports Marketing today at 262-366-8188.
We'd love to hear from you!