Packers John Kuhn joins 98 veterans on May 16, 2016 HONOR FLIGHT out of Wausau. No one really knows whether John will return this season to the Packers. What we do know is John is truly humbled and honored to spend the day at numerous Washington DC sites such as: Korean and Veteran Memorials, Arlington Cemetary and a bus tour @ DC seeing the White House with 98 military veterans. #Freedom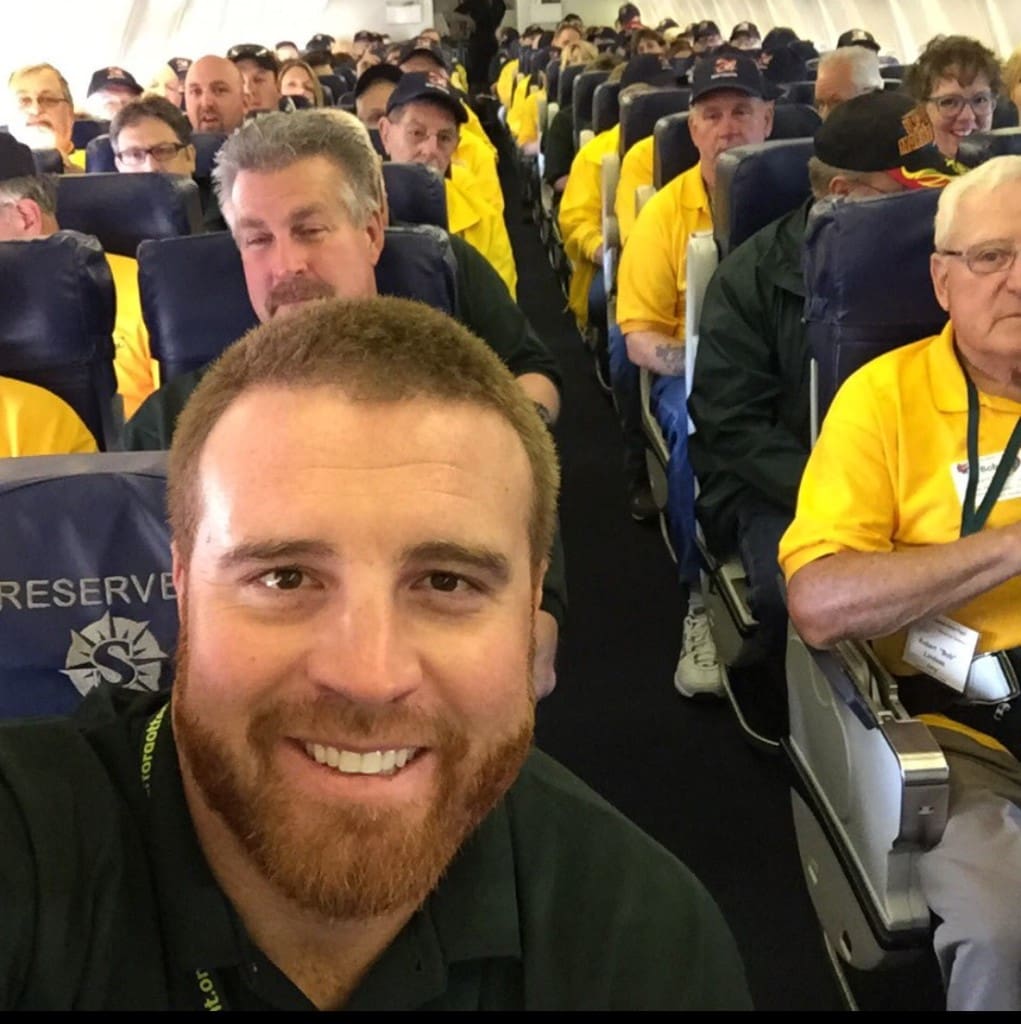 Partnering with CAA Sports and Gannett Media, we are truly humbled to have worked on this project.
For more than 10 years, Mayfield Sports Marketing has been a leading sports marketing agency and speaker bureau that has helped many Wisconsin and Midwest companies, large and small, with booking athlete appearances and sports speakers for corporate events. Specializing in sports figures from the Green Bay Packers, Milwaukee Bucks, Milwaukee Brewers, Wisconsin Badgers, Chicago Bears and Olympians, our booking agents have negotiated deals for current and retired sports figures. Recent bookings for speaking engagements, VIP Meet & Greets, autograph signings, product endorsement deals, celebrity golf tournaments and many more corporate hospitality events.
To book an athlete such as, John Kuhn, visit our quick quote page or call us at 262.366.8188