[vc_row equal_height="yes"][vc_column][vc_column_text]Looking to add a little more inspirational content to your next event? Hiring a sports star or Sports Athlete Speaker could be just the boost that you need to bring people together, get them to aim a little higher, and carry some powerful messages out into the world with them.
There is a reason that sports are such fertile topics for inspiring people. It's all about rising to challenges and overcoming personal limitations in order to reach a goal - and that is an applicable skill that can easily be transferred into anyone's life or work scenario.
Sports are also accessible - we have all played and watched them, enjoyed the thrill of cheering for our favorite team, and shared a feeling of glory in their victory. The fascination is that few make it as talented star athletes for the NFL, NBA, NHL, and MLB - and the particular mix of dedication and talent that it takes makes for a fascinating story. If you're aiming to inspire action in a group of people there really is no better fit than a tale of guts and glory to get everyone fired up.[/vc_column_text][vc_empty_space][/vc_column][/vc_row][vc_row][vc_column][vc_column_text]
Why You Should be Hiring a Sports Star?
Boosting Team Morale
Every good company out there has improving and maintaining the morale of their staff at the top of the agenda. When people are brought into the vision and values that your business has chosen, they perform a lot better consistently. They have a motivation that runs over and above things like pay structures and bonuses. And this has so many parallels with the life and performance of an elite athlete who plays for the NFL, NBA, NHL, and MLB.
Increasing Dedication
To succeed in the world of sports, it takes more than focus. It takes a sense of dedication to a wider goal. Athletes who have risen to the top of their game don't get there by chance. They get there by believing in something and committing themselves to it. That means they are perfectly placed to explain this sense of a higher purpose to an audience. Speaking of dedication, athletes like Brett Favre, Desmond Howard and Davante Adams might boost your attendance at your next event!
Improving Self-Worth
There is a lot to be learned about moving forward even on a bad day or when you don't want to, finding your inner drive and strength, keeping consistent work, and sometimes recovering from setbacks and adversity. Players such as Jerry Kramer have embodied this focus and sense of purpose and channeled it into his work to the accolade and enjoyment of millions of sports fans. What could your staff do if they were inspired to tap into the same sense of purpose?[/vc_column_text][vc_empty_space][/vc_column][/vc_row][vc_row][vc_column][vc_column_text]
What Do Sports Athlete Speakers Do?
At Mayfield Sports Marketing, our sports stars are useful for a variety of reasons, including business promotions, motivational speaking, and community involvement.
Motivational Speaking
The elite sports personnel at Mayfield Sports Marketing can speak on a variety of topics, tuning their message for your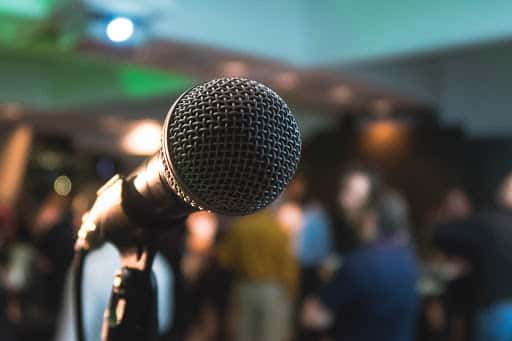 audience and the particular goals you want the event to achieve. Using their sporting experience and entertaining real-world examples from their careers, they can give the audience an intimate look into the hidden world of excellence in professional sports.
Our sports athletes can aim to challenge behaviors, set new expectations, and teach the secrets of success to your guests. Every speech is designed as a catalyst for change in the lives of others - be that a big challenge, or the alteration of everyday behavior which could add up to a big result.
Perhaps your group seeks a speaker such as: Tony Dungy, Emmitt Smith or Aaron Jones. The Mayfield Sports Marketing team can source athletes and speakers by working with the athlete directly, their marketing team or agent.
Our speakers give a brand new perspective. They provide exciting and engaging examples for people to follow. They educate the audience to think about self-development and becoming the very best version of themselves. And the impact they leave in their wake can last a lifetime for those who hear them speak.
Endorsing A Product
There is so much more to the services Mayfield Sports Marketing can offer in addition to inspiring speaking engagements. Another way that our professional sports athletes can work with your business is through product endorsement.
You can also leverage the platforms and exposure of these stars to have your branding and messaging reach a far wider audience - people who may not have come into contact with what you do before. By positioning your product with a prominent sports figure, whom the public associate with positive values such as teamwork, dedication, and hard work, your marketing message is amplified.
People can enjoy the feeling of affiliation with those values and our athletes by using the same service or product. Endorsements have many positive benefits for your business. They help to build brand equity - we can all think of successful examples of a brand partnering with a well-known figure and going on to enjoy a new level of success.
You are also building a lasting association with great values - when people see their favorite sports star in action, they will now also think of your brand. This can help your business to stand out and gain a competitive edge in the marketplace.[/vc_column_text][vc_empty_space][/vc_column][/vc_row][vc_row][vc_column][vc_column_text]
Choosing The Best Sports Athlete Speaker for Your Needs
For the best results, you will need to pair up with the right athlete who plays for your favorite sport. Each sports player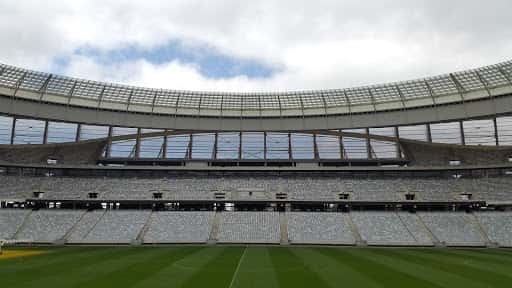 has their own story, values, and personality to bring to the table - the trick is in finding the one that sits best with your business and what you are aiming to achieve. This is where the expertise of Mayfield Sport's Marketing Agency comes into play.
With over 15 years of experience running hundreds of events all around the country, we have a detailed understanding of how to build an event that is uniquely designed to appeal to your audience and help you achieve your business goals. Finding the right athlete or speaker for your event is a skill that we have a track record of delivery on, and we can work with you to find the perfect fit for your needs.[/vc_column_text][vc_empty_space][/vc_column][/vc_row][vc_row][vc_column][vc_column_text]
How To Build Your Perfect Corporate Event
Mayfield Sports Marketing can work with you to assess your needs and create an event that delivers on your aims. We work through a process which allows us to assess your needs and help you decide on the ideal way to deliver them. Whether it's a product launch, the opening of a new premises, a fundraising event for a charitable cause, or a motivational speaking engagement, we can find the right sports athlete that suits your goals.
Start off by sending a description of your event to request a quote. Then it's a simple process to start building your event:
Decide what you would like the athlete to do at your event - are they giving a speech? Do they have specific things to be mentioned in them? Would you like them to interact with a product? Should they try out a service and give their thoughts? How interactive would you like the format of the event to be?
Based on the event brief you've created, which athlete speaker would be the best fit for your event? Think about their personal qualities and the stories they have from their career. We can best advise on how to match the expertise of the speaker to the particular aims of your event.
Understand what you want the audience to take away from the event. Is the idea for them to be left uplifted, or to get practical tips on overcoming challenges? Do you want them to feel inspired to make changes within their own lives? What one feeling do you want them to step away with? Are there follow-up activities you have planned to help them keep on track?
Plan out your marketing. Any successful event depends on spreading the word - and with a star athlete on board, people will want to know about your event. Think about an event marketing plan - this could include email marketing, social media campaigns, internal communications to staff, or some display advertising to let people know what you have planned and get them bought into the event.
Know your budget. A good corporate event is one that delivers on its objectives and does so within a predetermined budget. Once you have a budget planned out, track your spending in an event budget planner so that you can see how much you are working through and keep things on course for success.
The best way to get the response you're looking for at your next motivational event is by hiring a professional sports athlete speaker. Learn more about planning your next corporate event with Mayfield Sports Marketing.[/vc_column_text][vc_empty_space][/vc_column][/vc_row][vc_row][vc_column][vc_single_image image="4428" img_size="full" alignment="center"][vc_empty_space][/vc_column][/vc_row][vc_row][vc_column][vc_column_text]Find A Marketing Agency with A Variety of Sports Athlete Speakers
Building a successful motivational event takes a little planning and some hard work, but you can create a wonderful day that attendees will remember for years to come. There's no shortcut to building a great company event. In fact, you could say it needs the consistency and sense of vision that elite athletes embody themselves.
Planning a successful business event is all about visualizing the outcome that you want to achieve, and working out a plan with milestones to get you there - much like achieving success as a star athlete who plays for the NFL, NBA, NHL, and MLB.
Mayfield Sports Marketing is a leading sports marketing agency and speaker bureau. Whether your company is small or large, our team can search our network of current and retired celebrity athletes available based on appearance fees, team, location, or sport. With access to hundreds of athletes available for corporate appearances, keynote or motivational speeches, and product endorsements, we work within your budget to match your goals with an athlete's appearance.
By working with the player directly, player agent, marketing agency, and more, Mayfield Sports Marketing has negotiated deals for numerous current and retired sports figures for speaking engagements, VIP Meet & Greets, autograph signings, product endorsement deals, and media opportunities.
There are so many qualities that the right athletic motivational speaker can bring to your event, and it could be the start of a great partnership. Contact Mayfield Sports Marketing today and we can work with you to design and deliver an unforgettable experience which will help your attendees see things in a new light - and leave them all fired up to go on to greater things. 262-366-8188[/vc_column_text][vc_empty_space][/vc_column][/vc_row][vc_row][vc_column][vc_column_text]
Frequently Asked Questions about Mayfield Sports Marketing
[/vc_column_text][vc_toggle title="Why should I hire a sports athlete speaker?"]Using a sports athlete speaker at your next business event can promote a level of engagement from your attendees that you wouldn't be able to achieve with an average business meeting atmosphere. Learn more today! 262-366-8188[/vc_toggle][vc_toggle title="What does a sports athlete speaker do?"]At Mayfield Sports Marketing, our sports stars are useful for a variety of reasons, including: business promotions, motivational speaking, and community involvement.[/vc_toggle][vc_toggle title="How do I plan the perfect motivation event for my business?"]The best way to get the response you're looking for at your next motivational event is by hiring a professional sports athlete speaker. Learn more about planning your next corporate event with Mayfield Sports Marketing.[/vc_toggle][/vc_column][/vc_row][vc_row][vc_column][vc_raw_html]JTNDc2NyaXB0JTIwdHlwZSUzRCUyMmFwcGxpY2F0aW9uJTJGbGQlMkJqc29uJTIyJTNFJTBBJTdCJTBBJTIwJTIwJTIyJTQwY29udGV4dCUyMiUzQSUyMCUyMmh0dHBzJTNBJTJGJTJGc2NoZW1hLm9yZyUyMiUyQyUwQSUyMCUyMCUyMiU0MHR5cGUlMjIlM0ElMjAlMjJGQVFQYWdlJTIyJTJDJTBBJTIwJTIwJTIybWFpbkVudGl0eSUyMiUzQSUyMCU1QiU3QiUwQSUyMCUyMCUyMCUyMCUyMiU0MHR5cGUlMjIlM0ElMjAlMjJRdWVzdGlvbiUyMiUyQyUwQSUyMCUyMCUyMCUyMCUyMm5hbWUlMjIlM0ElMjAlMjJXaHklMjBzaG91bGQlMjBJJTIwaGlyZSUyMGElMjBzcG9ydHMlMjBhdGhsZXRlJTIwc3BlYWtlciUzRiUyMiUyQyUwQSUyMCUyMCUyMCUyMCUyMmFjY2VwdGVkQW5zd2VyJTIyJTNBJTIwJTdCJTBBJTIwJTIwJTIwJTIwJTIwJTIwJTIyJTQwdHlwZSUyMiUzQSUyMCUyMkFuc3dlciUyMiUyQyUwQSUyMCUyMCUyMCUyMCUyMCUyMCUyMnRleHQlMjIlM0ElMjAlMjJVc2luZyUyMGElMjBzcG9ydHMlMjBhdGhsZXRlJTIwc3BlYWtlciUyMGF0JTIweW91ciUyMG5leHQlMjBidXNpbmVzcyUyMGV2ZW50JTIwY2FuJTIwcHJvbW90ZSUyMGElMjBsZXZlbCUyMG9mJTIwZW5nYWdlbWVudCUyMGZyb20lMjB5b3VyJTIwYXR0ZW5kZWVzJTIwdGhhdCUyMHlvdSUyMHdvdWxkbiVFMiU4MCU5OXQlMjBiZSUyMGFibGUlMjB0byUyMGFjaGlldmUlMjB3aXRoJTIwYW4lMjBhdmVyYWdlJTIwYnVzaW5lc3MlMjBtZWV0aW5nJTIwYXRtb3NwaGVyZS4lMjBMZWFybiUyMG1vcmUlMjB0b2RheSUyMSUyMDI2Mi0zNjYtODE4OCUyMiUwQSUyMCUyMCUyMCUyMCU3RCUwQSUyMCUyMCU3RCUyQyU3QiUwQSUyMCUyMCUyMCUyMCUyMiU0MHR5cGUlMjIlM0ElMjAlMjJRdWVzdGlvbiUyMiUyQyUwQSUyMCUyMCUyMCUyMCUyMm5hbWUlMjIlM0ElMjAlMjJXaGF0JTIwZG9lcyUyMGElMjBzcG9ydHMlMjBhdGhsZXRlJTIwc3BlYWtlciUyMGRvJTNGJTIyJTJDJTBBJTIwJTIwJTIwJTIwJTIyYWNjZXB0ZWRBbnN3ZXIlMjIlM0ElMjAlN0IlMEElMjAlMjAlMjAlMjAlMjAlMjAlMjIlNDB0eXBlJTIyJTNBJTIwJTIyQW5zd2VyJTIyJTJDJTBBJTIwJTIwJTIwJTIwJTIwJTIwJTIydGV4dCUyMiUzQSUyMCUyMkF0JTIwTWF5ZmllbGQlMjBTcG9ydHMlMjBNYXJrZXRpbmclMkMlMjBvdXIlMjBzcG9ydHMlMjBzdGFycyUyMGFyZSUyMHVzZWZ1bCUyMGZvciUyMGElMjB2YXJpZXR5JTIwb2YlMjByZWFzb25zJTJDJTIwaW5jbHVkaW5nJTIwYnVzaW5lc3MlMjBwcm9tb3Rpb25zJTJDJTIwbW90aXZhdGlvbmFsJTIwc3BlYWtpbmclMkMlMjBhbmQlMjBjb21tdW5pdHklMjBpbnZvbHZlbWVudC4lMjIlMEElMjAlMjAlMjAlMjAlN0QlMEElMjAlMjAlN0QlMkMlN0IlMEElMjAlMjAlMjAlMjAlMjIlNDB0eXBlJTIyJTNBJTIwJTIyUXVlc3Rpb24lMjIlMkMlMEElMjAlMjAlMjAlMjAlMjJuYW1lJTIyJTNBJTIwJTIySG93JTIwZG8lMjBJJTIwcGxhbiUyMHRoZSUyMHBlcmZlY3QlMjBtb3RpdmF0aW9uJTIwZXZlbnQlMjBmb3IlMjBteSUyMGJ1c2luZXNzJTNGJTIyJTJDJTBBJTIwJTIwJTIwJTIwJTIyYWNjZXB0ZWRBbnN3ZXIlMjIlM0ElMjAlN0IlMEElMjAlMjAlMjAlMjAlMjAlMjAlMjIlNDB0eXBlJTIyJTNBJTIwJTIyQW5zd2VyJTIyJTJDJTBBJTIwJTIwJTIwJTIwJTIwJTIwJTIydGV4dCUyMiUzQSUyMCUyMlRoZSUyMGJlc3QlMjB3YXklMjB0byUyMGdldCUyMHRoZSUyMHJlc3BvbnNlJTIweW91JUUyJTgwJTk5cmUlMjBsb29raW5nJTIwZm9yJTIwYXQlMjB5b3VyJTIwbmV4dCUyMG1vdGl2YXRpb25hbCUyMGV2ZW50JTIwaXMlMjBieSUyMGhpcmluZyUyMGElMjBwcm9mZXNzaW9uYWwlMjBzcG9ydHMlMjBhdGhsZXRlJTIwc3BlYWtlci4lMjBMZWFybiUyMG1vcmUlMjBhYm91dCUyMHBsYW5uaW5nJTIweW91ciUyMG5leHQlMjBjb3Jwb3JhdGUlMjBldmVudCUyMHdpdGglMjBNYXlmaWVsZCUyMFNwb3J0cyUyME1hcmtldGluZy4lMjIlMEElMjAlMjAlMjAlMjAlN0QlMEElMjAlMjAlN0QlNUQlMEElN0QlMEElM0MlMkZzY3JpcHQlM0U=[/vc_raw_html][/vc_column][/vc_row]