A article from Michael Cohen. A great read on Davon House Returns Home.
GREEN BAY - When the Green Bay Packers are on the practice field, it behooves the viewer to pay attention as players work through individual drills led by assistant coaches. More specifically, it's worth noting the order in which reps are taken.
Though it's far from an exact science, there is an obvious tendency for players to line up in a manner that reflects the general parameters of the depth chart. Jordy Nelson and Randall Cobb lead the wide receivers. Clay Matthews and Nick Perry get things started for the outside linebackers. Mike Daniels takes charge of the defensive line.
Earlier this week, it was familiar face Davon House acting as frontrunner for the cornerbacks.
"Now I'm in a role where I'm going out there every time," House said after Tuesday's practice. "They call the ones, I'm the first one out doing the reps and the drills. I'm leading by example, I guess you could say. So my role has changed a little bit.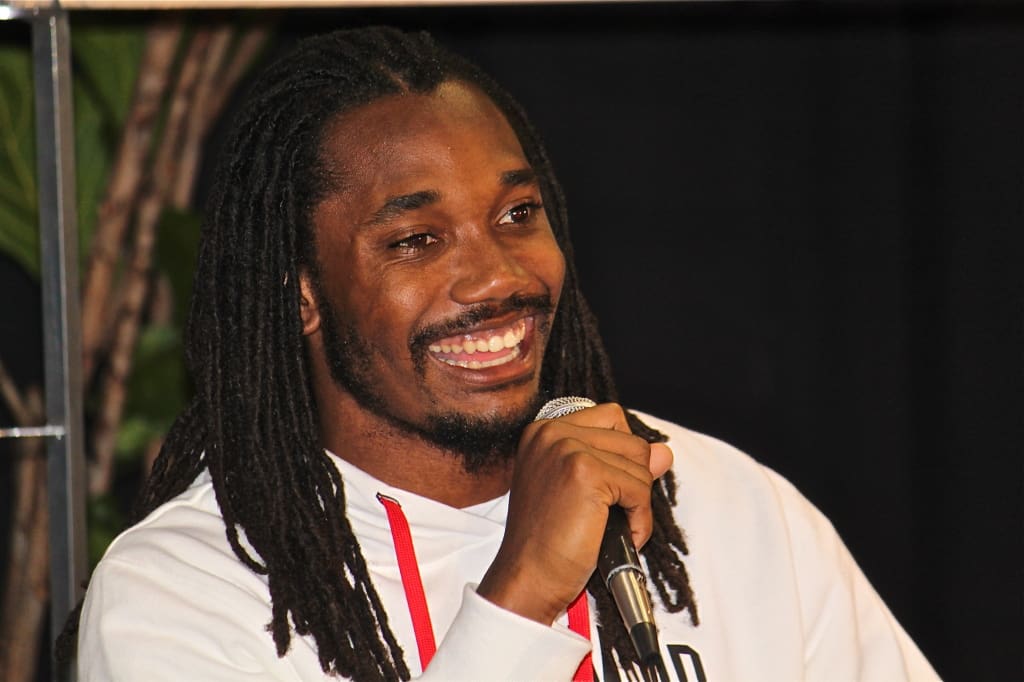 "People might look at me like I'm weird, but I kept all my Packers stuff after I left here. I watched every game, recorded the games. Rooted for you guys except when we played you guys in Jacksonville. But I mean I was rooting for you guys. I felt like I was still a Packer deep down inside.
"I wasn't going to go anywhere else, unless things were just ridiculously different than here. But this is where I wanted to be, this is where I needed to be, for me to show the world what I can do type (of) thing."
A fourth-round pick by the Packers in 2011, House returned to Green Bay during free agency when he signed a one-year, $2.8 million deal after the Jaguars released him March 6. He instantly became the most experienced cornerback on the Packers' roster with six accrued seasons — no one else has more than three — and will be asked to juggle a number of different hats in his second stint with the team: leader for a youthful group; mentor to second-round pick Kevin King; probable starter in Week 1.
It's a role he is eager to fill.
"All I've got to do is teach what the vets taught me," House said. "I was lucky to have Tramon (Williams), Sam Shields, Charles Woodson, me and Casey (Hayward) came around at the same time, Jarrett Bush. We're talking about leadership. If anyone is talking about being a Hall of Famer, I had Woodson. If someone was an undrafted guy, like Herb (Waters) wants to talk about starting from the bottom, I mean Williams did it. You have nickel guys, Casey was a nickel here, so if guys want to talk about that, Casey was the guy. Those are guys I can talk about, the way they did things, the way they worked as references, so it's easy."
The Packers lacked a veteran presence for what amounted to the entirety of the 2016 season. Sam Shields, the unquestioned No. 1 corner, spent the majority of the year away from Lambeau Field after suffering a concussion in Week 1 that wound up ending his career. He recovered for several months in his native Florida as the youngsters behind him — Damarious Randall, Quinten Rollins and LaDarius Gunter — stumbled through their second seasons in the league.
"Sam's presence meant a lot, especially to guys that are just two-year players," Rollins said. "But having House in the room, it brings an older element to the room, a guy who has been around here on some great teams definitely will benefit us. I feel it."
Randall and Rollins are entering what might be defining years in their NFL careers. Though both players were hampered by groin injuries that required surgery, their on-field performances were queasy enough to force general manager Ted Thompson to use his top draft choice on a cornerback for the second time in three years. If the Packers truly believed injuries were the only issue with Randall and Rollins, it's unlikely Thompson would have selected King with the first pick of the second round.
"You definitely got to learn from it," Rollins said of his performance last season. "That's with anything you do in life. But I just didn't play to my standards, so getting back to that this year is definitely my main focus."
Added House: "We've got a chance to win the Super Bowl every year. Hopefully with me coming back, we can get that done. I mean with all the injuries we had in the cornerback room last year, if they had me or they had Casey, or if Sam never got hurt, they're going to the Super Bowl. That's one of the reasons I feel like I'm lucky."
The arrivals of House and King are likely to limit the playing time for Rollins and Randall in terms of perimeter snaps next season, evidenced by the alignments used during Tuesday's organized team activity. In the nickel defense, which is the de facto base for the Packers, the most frequent combination featured House and Gunter on the perimeter with Randall playing the slot. Rollins took the majority of his reps in the slot as well.
When the Packers switched to dime, everything stayed the same and safety Morgan Burnett played as the second slot corner. Kentrell Brice slid in alongside Ha Ha Clinton-Dix at safety.
Come June, when King returns to Green Bay after final exams at Washington, the rotations are likely to shuffle again. Returners from last year have four months to prove the miscues from 2016 were flukes.
"We're not going to talk about it," Rollins said. "We're just going to continue to get better week after week, day after day and just see where we end up. But we've definitely got some strides we can make."
To hire or book Davon House for a player appearance, meet and greet, autograph session or motivational speaking, contact Mark@MayfieldSports.com or 262.366.8188.