When the experts at Pro Football Focus decide to release a list of the Top 10 running backs in the NFL for the 2019 season, people take notice. It wasn't a surprise to see Green Bay Packers third-year wide receiver Aaron Jones on that list.
Jones landed in the #8 spot on the list, sharing the spotlight with other noted running backs such as Saquon Barkley, Christian McCaffrey, and Alvin Kamara.
A Stellar 2018 Season For Jones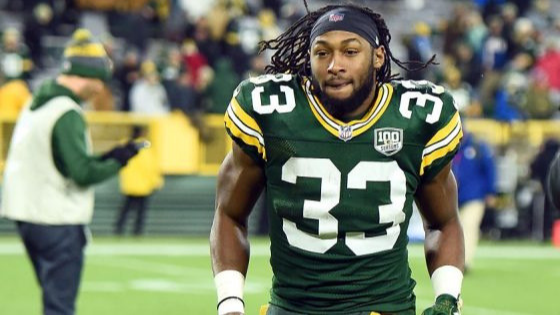 Aaron Jones had a very good stat line last season, with 728 rushing yards and 8 touchdowns in 12 games played. Jones averaged 5.5 yards per carry and got a first down on 30.8% of his carries.
His receiving game was also efficient. Jones finished the season with 26 catches and one receiving touchdown.
As he enters the 2019 season, under new head coach Matt LaFleur, Jones hopes to improve his game. He points to having only three games with 15 or more carries in 2018 as inspiration to improve.
What's In Store For 2019?
In a quest to become the centerpiece of the Packers redesigned offense, as well as the desire to be named to the Pro Bowl for the first time, Jones has spent a considerable portion of the offseason getting into shape and preparing for an offense tailor-made for Jones.
With an outside-zone running scheme that is perfect for Jones style of play -- pure slash and dash -- the stage is set for a breakout year for the Packers and Aaron Jones. In addition to Aaron Jones, other Mayfield Sports athletes represented on the PFF Top Running Backs of 2019 list include Melvin Gordon of the Chargers and Alvin Kamara of the Saints.
Mayfield Sports Marketing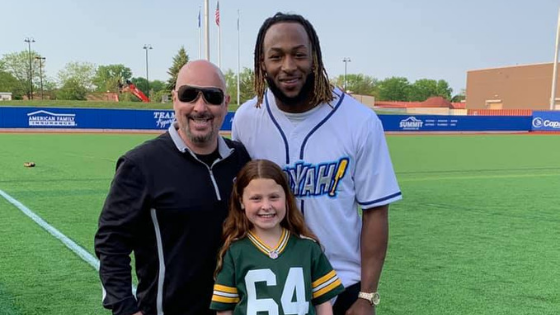 Mayfield Sports Marketing works directly with professional athletes, agents and marketing agents across the country, including Aaron Jones Green Bay Packer and his team at Steinberg Sports, helping him reach his fans through endorsement opportunities and appearances. A celebrity athlete can enhance an event through increased traffic and branding opportunities. If you'd like to book Aaron Jones for your next event, contact Mayfield Sports using our online contact form. We'd love to work with your company or organization!