On Thursday, December 17, Mayfield Sports will be holding a public autograph session with our friends Gilbert Brown and Santana Dotson.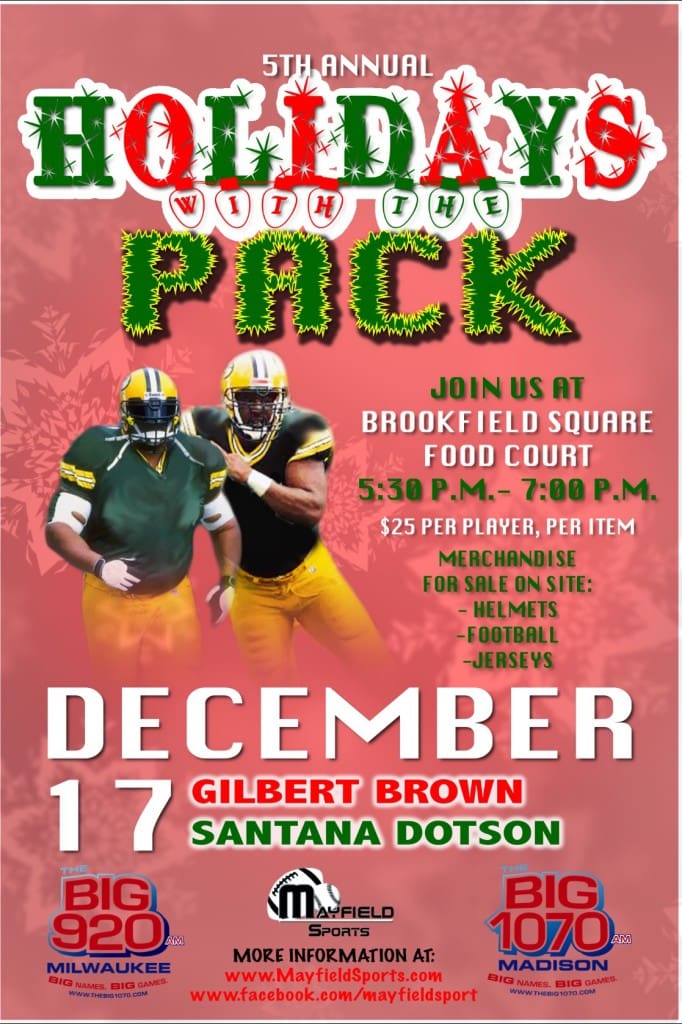 The signing will be held at the Brookfield Square Food Court.
Merchandise including helmets, footballs and jerseys will be on site for purchase of $25. Autographs will be $25 per player.
Come check family and friends off your Christmas shopping list with an autographed item from a favorite player! We hope to see you there!
Mayfield Sports Marketing is a full-service, athlete speaker agency, sports speakers' bureau and athlete marketing agency. Our expertise extends across all areas of the industry, from securing athlete endorsement deals to marketing campaigns for professional athletes. Booking athletes as keynote speakers and motivational sports speakers is one of our areas of expertise here at MayfieldSports.com. To speak to a booking agent, call us at 262.366.8188 or contact us online by filling out our quick booking form.